CONSULTANCY SERVICES
The consultancy services I offer consist of legal advisory work and training. 
Advisory work
I advise in all areas of international law and practice relating to the environmental aspects of shipping.  These include various elements of the subject which affect  maritime commerce under contracts governed by English law.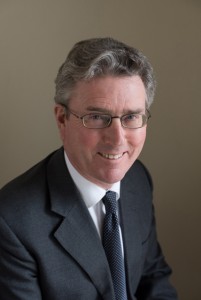 Most of my work has been for clients in the shipping, oil and insurance industries, particularly P&I Clubs and other marine liability insurers, in relation to pollution from ships and other marine environmental problems. Generally this work has fallen into one or more of the following categories:
§  Incidents: advice and assistance in dealing with problems resulting from oil spills and similar maritime accidents;
§  Risk management: advice on insurance aspects, emergency response planning, charterparty terms and other arrangements;
§  Insurance: advice on various issues of particular concern to insurers,  including those relating to compulsory insurance, blue cards, limitation of liability, interim payments, sanctions regulations and terrorist risks;
§  Regulations: advice on national and international rules relating to maritime safety and protection of the environment, including contractual arrangements to ensure compliance and criminal sanctions for violations;
§  Maritime policy: assisting industry NGOs in presenting their positions to international organisations, such as the IMO and IOPC Funds, on proposals for legal change and other matters of concern.
Much of my work has involved assisting clients in casualty response calling for cooperation among professional teams, including lawyers and experts both in the UK and overseas.  In cases of this kind I am not in competition with law firms, which offer various resources and skills outside my competence, notably in shipboard casualty investigation.  I do offer to complement their services, usually at relatively modest additional cost, in cases where it is helpful to have input from one of the few people whose work has been almost entirely in this field.
Specific areas in which I have worked and offer advice include all those listed in the side-bar menu.  My  experience in each of them is summarised in my Personal profile.
Terms of business and charges
My normal terms of business are  similar to those of other legal professionals, whilst differing in certain respects as I no longer practise as a solicitor.
(It is not necessary for me to do so as I no longer conduct litigation, and do not offer services in any other categories of work reserved to solicitors. In the types of work I undertake I believe clients would generally regard the protection of regulatory controls applicable to solicitors as of limited relevance to their needs, and that they would prefer lower charges reflecting savings in compliance costs.)
Unless some other arrangement is agreed my charges for consultancy work (other than training and education) are based on an hourly rate.   Lower overheads make it possible for this to be set at a level considerably lower than that charged by senior lawyers in City firms, and lower indeed than rates charged for many assistant solicitors with limited post-qualification experience.   My aim is to give clients access to specialist experience and expertise at a cost which is sensible and fair.
For further details please see Colin de la Rue Terms of Business.
I provide in-house training in various areas of  law and practice concerned with environmental aspects of shipping.
Few areas of maritime law are less easily understood in isolation from their practical setting.  I offer long experience both in professional practice and in teaching and writing on these subjects.
As new laws and practices in this field have multiplied it has become a daunting one for newcomers to grasp, as well as a challenging one with which to keep up to date.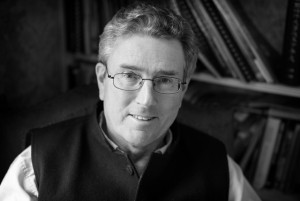 Whilst there has seldom been any shortage of presentations available on latest developments, they do not normally amount to a structured training programme. The importance of a secure grounding in the legal framework is reflected in the launch in recent years of the International Group's P&I Qualification Course.  I was involved in providing the material for two of the core modules on the course.
I provide training for legal, claims and underwriting executives in most IG Clubs, usually by a combination of talks and workshops.  These are practical exercises in the routine responses to incidents as well as in recognising the more challenging issues.  The problems addressed are not only legal but involve a combination of legal, technical, commercial, political and media-driven factors typical of most maritime incidents with implications for the environment.  In these sessions I liaise closely with technical experts from ITOPF, as well as with senior insurance personnel in coaching their colleagues, who therefore benefit from a combination of in-house and external experience and expertise.
Please see Training Options for further details of the sessions I offer and the cost involved.  I am happy to discuss any combination of sessions which may be suitable to dovetail with existing programmes.

colin@colindelarue.com
Tel. (office):   44 (0) 1394 549 034
Tel. (mobile): 44 (0) 7887 503 816